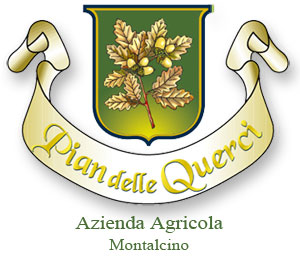 Brunello di Montalcino
The Pinti family have been in the agricultural field for four generations and, thanks to this experience, they can be proud of their wine production: Brunello di Montalcino D.O.C.G., appreciated all over the world by now.
Brunello di Montalcino production starts towards the end of the nineteenth century. Today, like in the past, Brunello is the result of a tenacious passion and looked after, with love and due care, during the years of bottle fining in the cellar, before introducing it to the world, which, in its turn, has learnt to appreciate it.
In the past wine was made according to the traditional Tuscan way, the so-called "governo", an age-old oenological custom, consisting in adding to the new wine must of chosen grapes to give rise to a second fermentation.
The vinification of only Sangiovese and successively its ageing in casks for a lot of years marked the beginning of Brunello production, a strong and smooth wine, which was completely different from other aged and more famous red wines.
In 1963 Brunello was recognized as D.O.C. and in 1980 as D.O.C.G.